Eight men join football royalty Saturday night with their induction into the Hall of Fame. But the celebration isn't limited to Canton, Ohio, with Terrell Owens having his own ceremony in Chattanooga, Tenn.
Here's what's happening in Canton — and across the country — as the NFL reacts to the star-studded class putting on the gold jackets.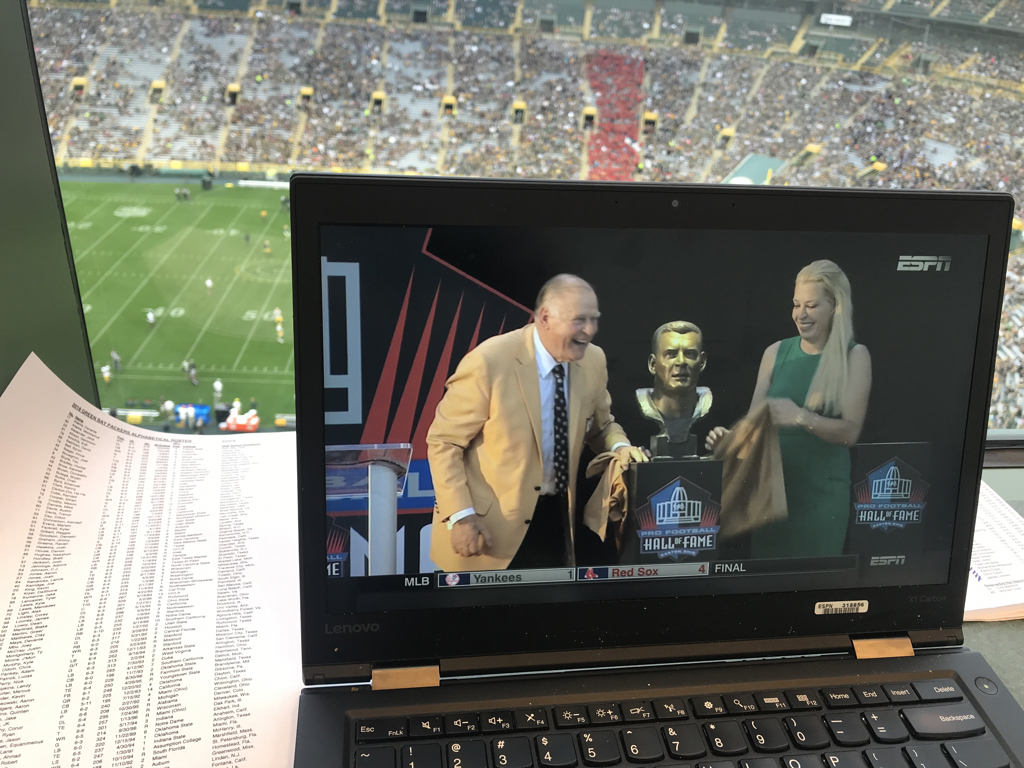 While the Packers are practicing at a sold-out Lambeau Field, Jerry Kramer is enshrined in the Pro Football Hall of Fame.
During his Hall of Fame speech, Jerry Kramer reminisced about the struggles of Green Bay's early seasons, including a 50-0 loss to the Colts. "They had a white horse that ran around the field after they scored," Kramer said. "We damn near killed him."
---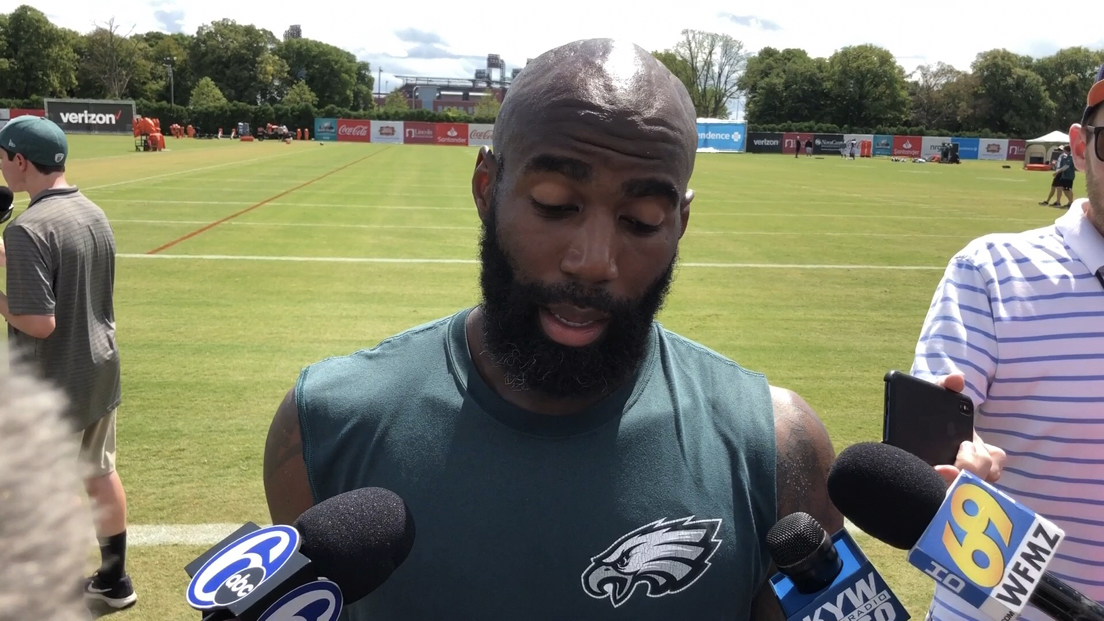 Malcolm Jenkins on how Brian Dawkins has impacted not only him personally, but a generation of players.
---
"Congratulations to a great friend and teammate!"

Tom Brady sends a message to @RandyMoss ahead of his #PFHOF18 enshrinement. pic.twitter.com/L2So2sGzxw

— NFL (@NFL) August 4, 2018
---
.@CoachJoeGibbs on Bobby Beathard in his presenter video #PFHOF18 pic.twitter.com/KSRsHjOnCf

— Pro Football Hall of Fame (@ProFootballHOF) August 4, 2018
---
One legendary locker room. ? #PFHOF18 pic.twitter.com/bzykZTX6OY

— NFL (@NFL) August 4, 2018
---
Michael Phelps, the most decorated Olympian and friend of Ray Lewis, is sitting a few rows from the stage. Phelps has talked in the past how Lewis has inspired him, especially toward the end of his swimming career.
---
Robert Brazile ended his Hall of Fame speech by saying, "When the Hall of Fame knocked on my door, all of my dreams came true. After all these years, I am home."
During his Hall of Fame speech, Robert Brazile said he would steal his father's electrical tape to put No. 51 on his t-shirt so he could emulate Dick Butkus
Robert Brazile is rocking a Houston Oilers/Bum Phillips belt buckle at tonight's Enshrinement Ceremony #PFHOF18 pic.twitter.com/DigkYtBsCd

— Pro Football Hall of Fame (@ProFootballHOF) August 4, 2018
---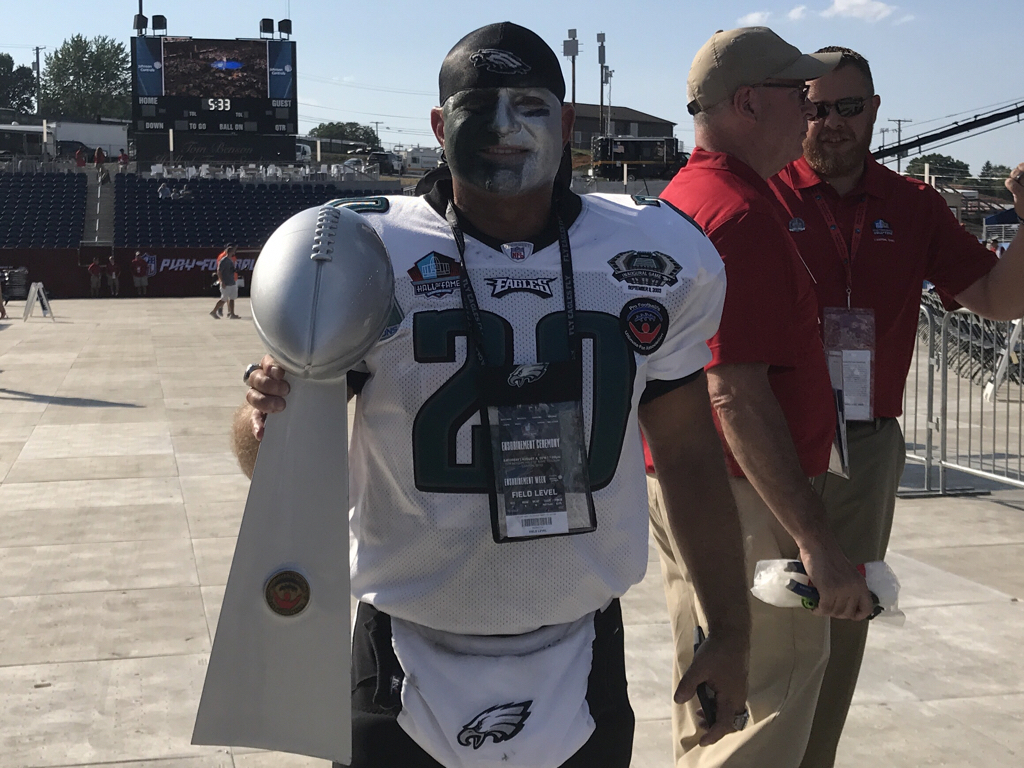 This Brian Dawkins fan came from Philadelphia to see the safety's Hall of Fame induction speech
---
During his Hall of Fame acceptance speech at UT Chattanooga, Terrell Owens thanks his mom and his grandmother for their support.
Former NFL wide receiver Terrell Owens delivered an emotional, 40-minute speech at his former college, the University of Tennessee-Chattanooga, where he reiterated why he skipped this weekend's Hall of Fame ceremonies and acknowledged Jerry Rice, Michael Jordan, and Kobe Bryant as athletic inspirations. Story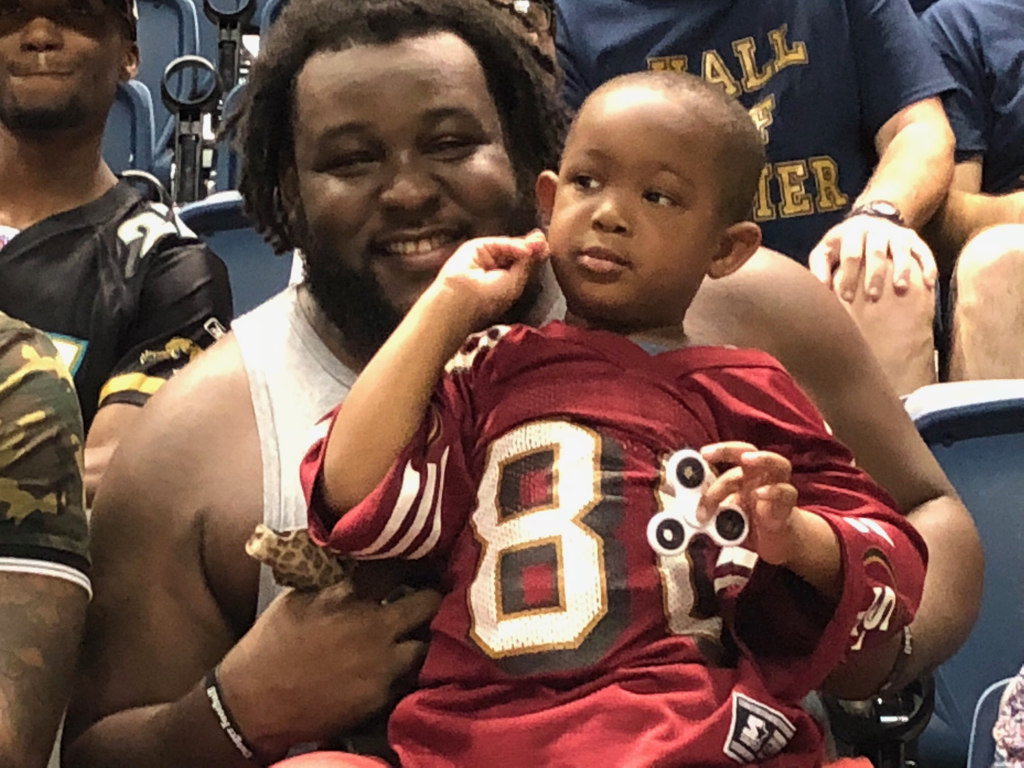 Little JerMichael Braxton with a San Francisco 49ers jersey in support of Terrell Owens, who is holding his Hall of Fame ceremony at UT-Chattanooga, the school where Owens was a two-sport athlete in football and basketball.
---
Running back heaven…….@EmmittSmith22 @JeromeBettis36 @thurmanthomas @EarlCCampbell @marshallfaulk @francoharrishof #profootballhof #NFLBrotherhood pic.twitter.com/axSxxWXkhi

— Tony Dorsett (@Tony_Dorsett) August 4, 2018
---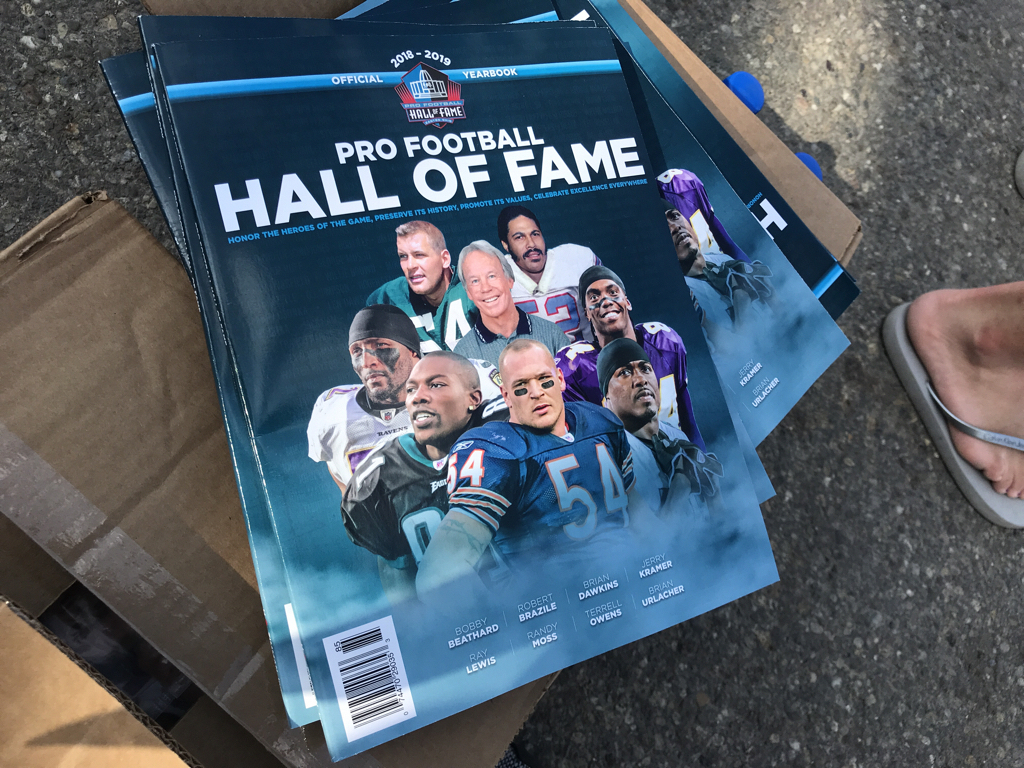 Here is the official program for the Hall of Fame induction ceremony